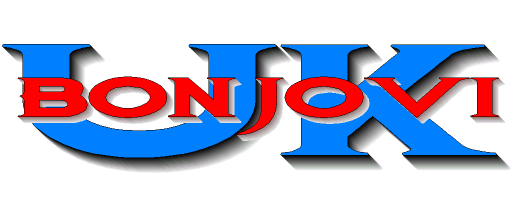 Welcome to Bon Jovi UK !
Welcome to my Bon Jovi website it includes : News, Albums , Pictures from the crush tour , concerts ive been too and many more BJ Stuff. If you would like to add some more BJ Albums or Lyrics or anything you want. E-mail me with your BJ Stuff.
Latest News
Bon JoviUK is set to have a new improved site with beter stuf cause to be onhest this site sucks at the moment so there wont be much updates in the next few weeks because im re-designing.
I just noticed today when i was looking at the live in wembley case that the writing is exacly the same as the writing on the setlist i had from ireland. click here to see
All photots from concerts are part of my collection and will state otherwise so i ask you please dont steal or copy them without asking me first.
© June 2000
This site is not affiliated with Bon Jovi or their management.